TRAINING
FORKLIFT TRAINING BIRMINGHAM
Fully RTITB Accredited and approved Forklift Training Centre in Birmingham.
GET A FORKLIFT LICENCE
Read More
Contact Us
COURSES
FEMALE FORKLIFT TRAINING
Don't let the guys have all the fun! Forklift operators are in demand - Train today to be one of them.
GET A FORKLIFT LICENCE
Read More
Contact Us
COURSES
RTITB INSTRUCTOR TRAINING
Fully RTITB Accredited Forklift Instructor Courses starting from £599.99.
BECOME A FORKLIFT INSTRUCTOR
COURSES
Read More
Contact Us
TRAINING
FORKLIFT TRAINING PETERBOROUGH
New Fully RTITB Accredited and approved Forklift Training Centre now in Peterborough.
GET A FORKLIFT LICENCE
Read More
Contact Us
Forklift Training Birmingham
4KS Forklift Training Ltd provides RTITB accredited forklift truck training at our fully approved and accredited training centre in Bordesley Green, Birmingham, West Midlands for candidates who are looking to build their forklift operator career and get a forklift licence. We also offer onsite forklift training facilities at company premises for companies who want their employees trained on site. We at 4KS Forklift Training travel nationwide for workplace forklift training. We offer competitive prices including courses on the weekend too at no extra cost. We are very flexible with our working hours as we aim to work around our client's timings.
FORKLIFT TRAINING COURSES
Visit our Forklift Training Centre
OUR FORKLIFT COURSES
All forklift training courses are offered on a maximum three delegates to one instructor ratio (3:1) and we cater for all skill levels of operator on all types of trucks such as Counterbalance, Reach Truck, Pallet Truck (LLOP PPT), Telescopic Handler, Pivot Steer and Lover level order picker. We provide courses for complete novices, semi-experienced operators, refreshers and conversion courses and up to three delegates of similar ability can be trained at the same time. We can also provide bespoke courses to suit your exact site requirements.
FEATURED FORKLIFT COURSES
The instructors have great knowledge with exceptional driving standards. The overall learning from not just the course, but the whole team, will allow us to deliver excellent training to the highest standard.
The training covered all aspects of the forklift from safety to driving. Riz was very helpful had a friendly attitude. He was bilingual which helped one of my colleagues as he is not fluent in English.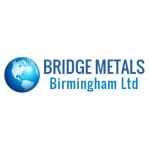 Being a company, which needs its staff at a high demand, 4KS delivered all the training while being COVID-19 safe following all guidelines and measures to ensure our safety and their own.
I travelled from Rugby to complete my courses as 4KS was very cheap and good value. The centre is located within great transport links like the train station. Outstanding instructors with great knowledge.
The instructors here were very helpful and motivating throughout my process. I am very thankful to have passed my counterbalance course and can't wait to start my new job. Also, very good value for money.
Really glad for the support in learning and can say it's a worthwhile experience and skill to have. I will 100% recommend this company and our company will be using 4KS Forklift again.
After having already sent a member of the Coler team for their forklift licence accreditation and getting such great feedback from our staff member we decided to send another 4 members of staff.
Accredited Forklift Training
FULLY RTITB & AITT STANDARDS APPROVED
4KS Forklift Training Ltd has registered, accredited RTITB and AITT certified instructors to ensure that our trainees are provided with onsite training at nominated workshops or warehouses. This allows reduced training costs and leaves our trainees with an experience to remember.
Visit our Forklift Training Centre
New Training Centre in Birmingham
A new fully RTITB accredited forklift training centre in Birmingham, with plenty of racking bays and weighted loads which replicate normal working conditions. We now have a fully equipped area large enough to run a two course layout with up to 6 candidates at any given time.
EXPLORE OUR CORPORATE TRAINING
Onsite Forklift Training
Getting your forklift training on site has the advantage of operators being familiar with the actual equipment and types of loads they will be using in their daily working environment. Also, companies could save huge amount of money on travel costs and time. The benefits for companies to train their employees on forklift licences is that they will then comply with the health and safety legislation also training would then result in workforce being more competent in their job roles and also more efficient in what they are doing on a regular basis. To get a forklift licence today, visit our onsite forklift training for companies section for more details on accredited and non-accredited FLT courses (in-house licence).